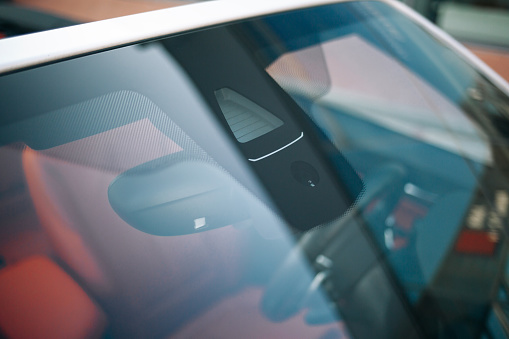 You most likely already know that your car windshield is important. Not only does it keep you safe from various weather elements, including rain, snow, and sleet—but it can also protect you when or if an accident occurs.
What you may not know is that three different types of windshield glass are used on automobiles: dealer glass, aftermarket glass, and Original Equipment Manufacturer (OEM) glass.
So, in a word, yes, there are different types of car windshields.
Below, we've described the types of windshield glass to give you a better understanding of each one. Take a look!
Dealer Glass
Dealer glass comes directly from the dealership, the dealership that has been authorized by the manufacturer to work on your car. When you purchase dealer glass, the glass will be the same type of glass your car had when it came off the assembly line. This glass will also come stamped with the manufacturer's logo.
Aftermarket Glass
This type of glass is manufactured by companies that deal directly with automobile manufacturers. Aftermarket glass is not Original Equipment Manufacturer (OEM) glass—more on this type of glass later—it is made, however, to the same specifications of OEM or dealer glass. Still, this glass is not considered to be original equipment and will not have the name of the manufacturer stamped on it.
This glass is considerably less expensive, though. Additionally, it offers the same thickness as the original glass in your car and provides the same guarantee as both OEM and dealer glass.
Original Equipment Manufacturer (OEM) Glass
Original Equipment Manufacturer, or OEM for short, verifies that parts are certified genuine manufacturer parts for your vehicle. When you get OEM glass for your windshield, it will be just like dealer glass, as OEM glass is the same type of glass your car had when it came off the assembly line but won't have the make of the vehicle stamped on the glass.
While some glass brands may be different, when it comes to repairing or replacing your windshield, the specific type of glass doesn't necessarily matter. If you have an older, collector's car, then you may want to use glass to retain the automobile's originality, making it more authentic.
Contact Lucky Dog Auto Glass!
Are you in need of windshield repair or replacement? If so, contact Lucky Dog Auto Glass today! We are a family-owned business with decades of experience—we guarantee your complete satisfaction and safety.
To speak to a member of our friendly and professional team, contact us today by calling (253) 569-9403. We look forward to working with you.